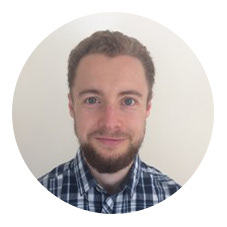 Hello, I'm an illustrator from Shropshire, UK. Having developed a love of drawing as a youngster fuelled by Beano comics and episodes of SMart I honed my skills at the University of Derby when completing a degree in Visual Communication Illustration.
My job is to create illustrations that allow clients to visually communicate ideas to their audience. This requires a firm understanding of a clients' needs before commencing on the creative part of the job in order to produce work that is relevant to them. Given the range of businesses requiring images to stand out in the todays visually driven world one of the perks of the job is constantly learning about different industries, topics and news stories meaning that no two days are the same. 

Once a firm understanding of the clients' needs have been established my work aims to communicate the message to the viewer quickly and efficiently. Often this involves adopting a direct approach characterised by bold shapes and flat colours. When appropriate a subtle dose of humour can be added to give the message a more lasting impact.
Whether producing work for print or the web working digitally allows the illustrations to be resized easily without losing image quality, which is particularly useful for projects such as logo designs or illustrations for editorial or advertising where they are to be used across multiple platforms.
To discuss a project or commission an illustration to meet your needs please don't hesitate to get in touch.

Selected clients include:


Derby City Council, Haymarket Publishing, Redactive Media Group, The Financial Times, The Independent, The Sunday Times, TES, Think Publishing, University of Derby.